IRRIGATION SYSTEMS DESIGN
If you are installing new irrigation systems design or upgrading an existing system, AgDesign will ensure you complete the project quickly and efficiently. You can be ready to take advantage of your irrigation from the minute the water is turned on.
Using our RTK GPS surveying equipment, AgDesign can give you piece of mind, that features are accurately recorded. With a map of features, irrigator specifications can be manipulated to avoid major obstacles saving on contractor costs post installation. You can site your irrigator to maximize its coverage, maximising return on your investment.
Internal infrastructure can be constructed prior to the arrival of the irrigation hardware allowing you to carry on with your development program. This shortens your project time and allows you to be benefiting with increased production from the day the water is turned on. Precision is key.
The example below is the integration of pivot irrigator design with a grazing systems design.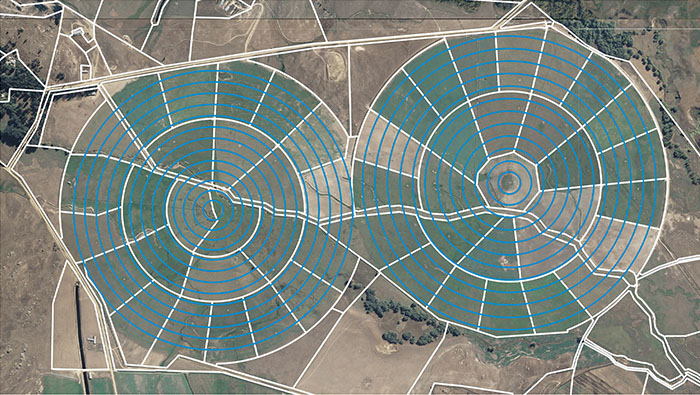 PHASE 1: UNDERSTANDING THE LAND & CURRENT INFRASTRUCTURE AROUND IRRIGATION ZONE
As with every project out starting point is understanding the land and he current infrastructure that sorrounds it. The experience we take into projects gives us a solid head start but every project is different. Soil types, fences, races, land heights, contours …. you name it, we think over it and work with it.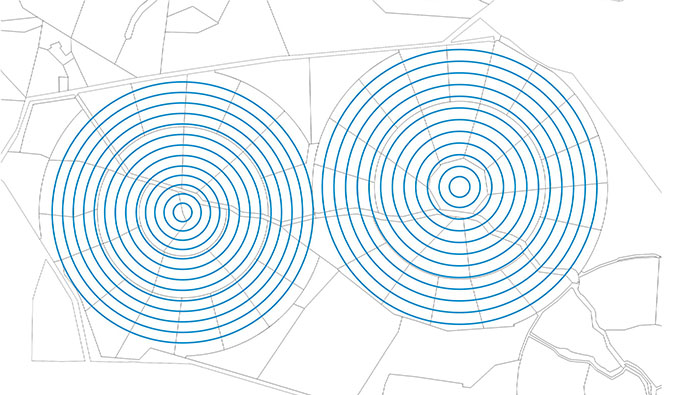 PHASE 2: UNDERSTANDING THE GRAZING SYSTEMS
With the particular project, we needed to take time to understand the grazing system that is coupled with this land type and the irrigation system. The final design was a cell based grazing system indicated with the white lines.
---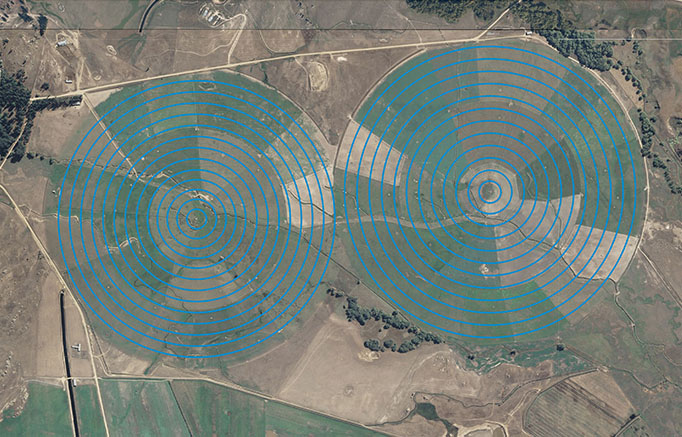 PHASE 3: FUTURE PROOF DESIGN
In this particular project we designed a cell based grazing system for the client for a potential move in the future from fixed cell sized grazing to adjustable lane system grazing.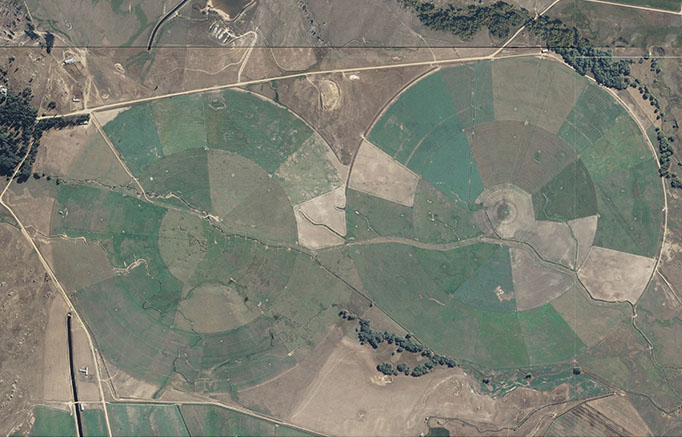 PHASE 4: CURRENT DAY GRAZING IMAGE

It all starts with a conversation. Get in touch with us.
In conversation we learn about you, your irrigation systems design, farm development, farm improvement, your land and your long-term visions. We'll learn about how you farm and your drivers for change. Then, together, we'll map out a plan for change for your farm to be the most efficient, profitable grass-based system it can be.