Horticultural Planning and Design
AgDesign has worked with horticultural planning and irrigation experts to develop layouts for various fruit crops in orchards & green house installations. Our services in this area include the following:
3D Survey site for full contour information for boundary and features and details required for water plans
Volume calculations for any earth works
Layout design for shelter, structures and planting
Marking out of water systems, shelter and planting
Mapping for management and safety requirements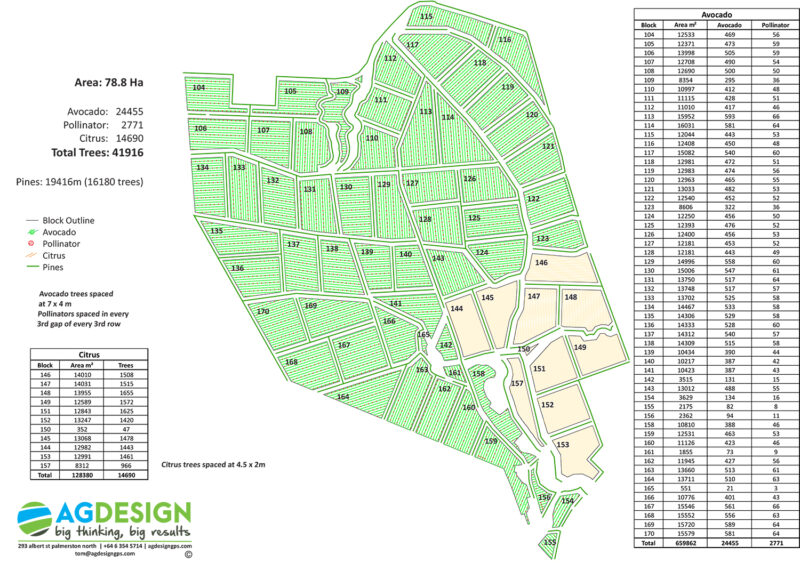 Example of Avocado Orchard planting map

It all starts with a conversation. Get in touch with us.
In conversation we learn about you, horticultural planning and design, farm development, farm improvement, your land and your long-term visions. We'll learn about how you farm and your drivers for change. Then, together, we'll map out a plan for change for your farm to be the most efficient, profitable grass-based system it can be.